STARTER CRM INSURPRO EDITION
InsurPro
allows you to store
---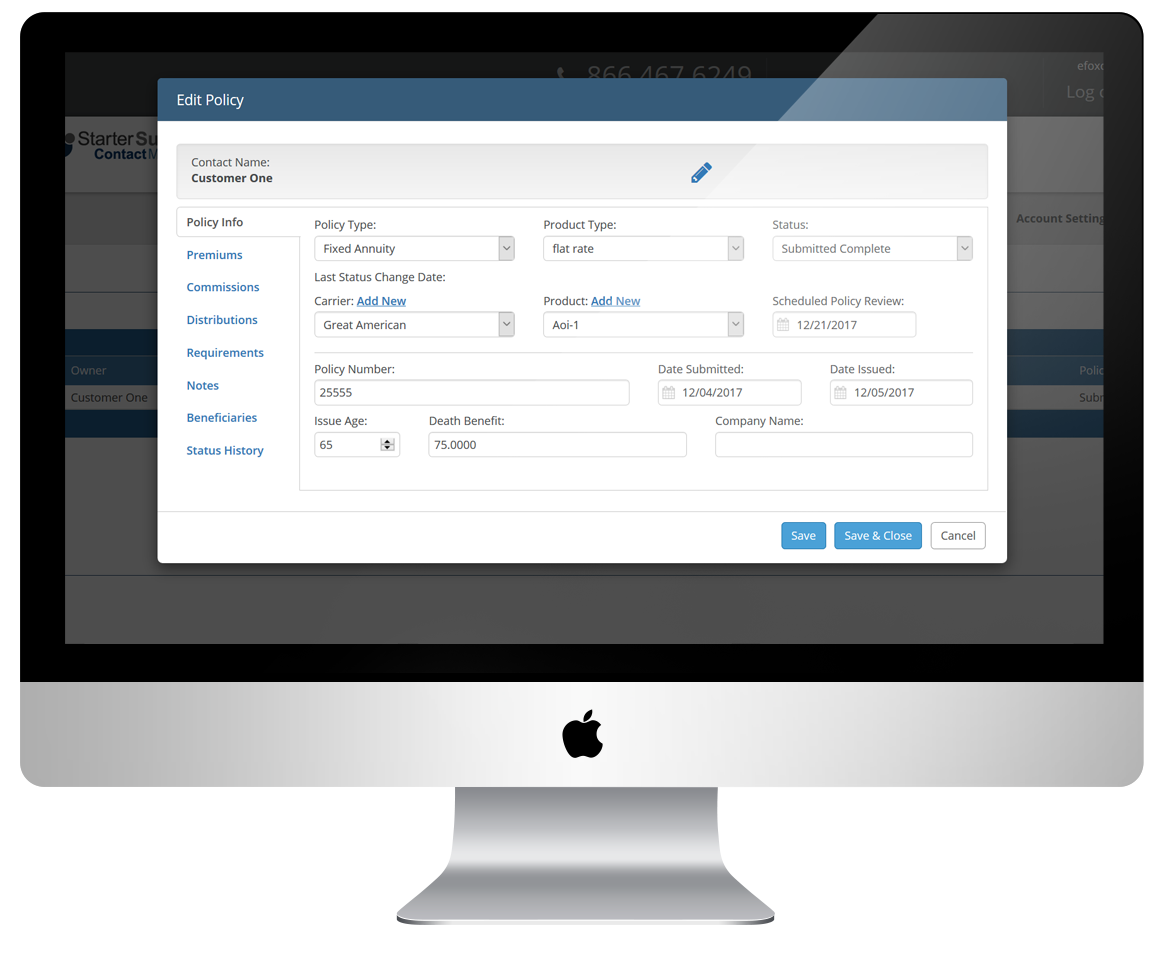 Add Multiple Carriers
Adding insurance carriers is a breeze. In a few steps you can input information on the various insurance companies you work with.
Create Birthday & Anniversary Reminders
From within the contact record, use the calendar to enter the date of your client's birthday and/or anniversary. You can even have the birthdays & anniversaries show up in the calendar!
Manage Multiple Products
InsurPro is a scalable solution that you won't outgrow. As you increase the number of products you carry, simply add new product information with just a few clicks.
Policy Review Dates
Every time you log in, InsurPro displays a list of policies with a Review date, issue date, policy number and policy type. You can view a list of scheduled policy review dates for any date that you put on the calendar.
We Strive For Your
Growth And Success
StarterCRM is designed for the small business owner and startup entrepreneur who wants simplicity, performance, and an intuitive interface for one low monthly cost!