Get organized, stay connected and let your business reach its full potential! Our easy-to-use contact management and email marketing solution can be working for your business in minutes. StarterCRM contains an easy to use contact management solution that can quickly import your contacts and make them available to you online. You can access your CRM from work, home or the road with complete confidence. All of your contacts are available online & you will never be without important customer information when you need it most.
Stay in touch with your customers and deliver a level of service that gives you an advantage.
Store contact data
Sync contacts with Outlook
Manage your calendar
Assign & track tasks
Schedule events & meetings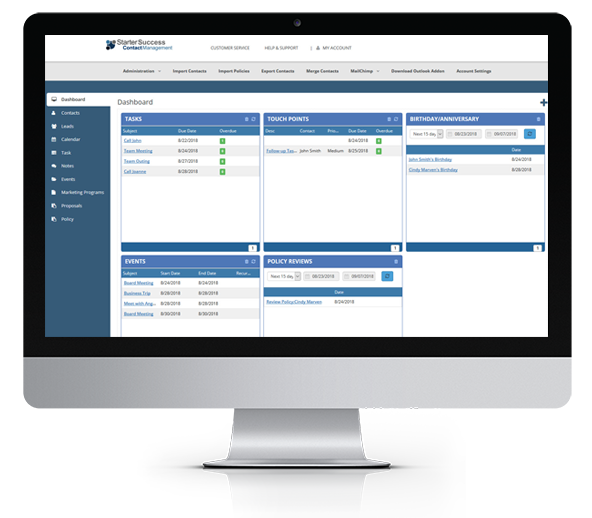 Sync with Google
MailChimp email marketing Integration
Keep track of your leads
Easily import & export your contacts
9 years into service and we've worked with some awesome clients who love us and our services. Check what they have to say about us.
We Strive For Your
Growth And Success
StarterCRM is designed for the small business owner and startup entrepreneur who wants simplicity, performance, and an intuitive interface for one low monthly cost!